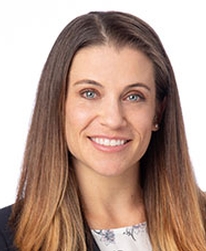 PRACTICE AREAS
Patent Litigation
Antitrust Litigation
Appellate
EDUCATION
University of Texas Law School, J.D. with highest honors, 2005 (Vice-Chancellor; Order of the Coif; Texas Law Review)
University of Texas, B.A. Plan II, 2000 (President of University Mock Trial Association)
Clerkships
Judicial Clerk to The Honorable David M. Ebel, United States Court of Appeals for the Tenth Circuit, 2005-2006
LICENSES & ADMISSIONS
Licensed to practice in Texas
United States Courts of Appeals for the Federal Circuit, Fifth Circuit, and Tenth Circuit
United States District Court for the Northern, Eastern, Western, and Southern Districts of Texas
United States District Court for the Western District of Wisconsin
Affiliations
Selected to Texas Top Women Attorneys list 2018-2019; 2021-2022
Named Texas Super Lawyer 2015-2023
Named Texas Rising Star 2014-2015
Texas Bar Foundation Life Fellow
Texas Law 2005 Class Committee member
Texas Law Alumni Mentoring program volunteer
The Austin Intellectual Property American Inn of Court (2012-2014)
Elected Board Member of Austin Young Lawyers Association (2007-2009 & 2009-2011)
The Robert W. Calvert American Inn of Court (2007-2009)
Global Vision International eco-volunteer in Patagonia, South America 2006
Nicole E. Glauser
Partner
CONTACT INFORMATION

V-Card
Phelan Group v. Toyota et al. (E.D. Tex.)

Representing Phelan in enforcement of its patents relating to driver safety technology. Attained early, favorable settlements in actions against accused automakers.

Preservation Technologies Patent Infringement Litigation (W.D. Tex., C.D. Cal., & D. Del.)

Representing Preservation Technologies in enforcement of patents developed by the University of Southern California relating to architecture and techniques for indexing, accessing, distributing, and surveying multimedia data. Attained favorable settlements in prior actions against multiple accused infringers, including Netflix, DISH, Facebook, Sony, and Hulu, after securing favorable discovery and pleading-stage rulings.

KlausTech, LLC v. Google LLC (Fed. Cir. & N.D. Cal.)

Trial counsel for KlausTech in action alleging Google's infringement of a patent claiming a process for Internet advertising on websites and mobile applications. Case settled favorably after DiNovo Price defeated two motions to dismiss and an invalidity challenge during claims construction. Also represented KlausTech on appeal of prior patent infringement action against Google.

Papst Licensing GmbH & Co., K.G. v. Apple, Inc. et al. (E.D. Tex., PTAB, Fed. Cir.)

Trial and appellate counsel for Papst enforcing patents related to high data rate, device-independent information transfer against multiple cell phone manufacturers. Trial court denied motion to transfer venue and appeal court denied mandamus. DiNovo Price navigated the filing of twenty-three (23) IPRs of data transfer technology patents by nine (9) accused infringers, securing non-institution of many petitions and resulting in survival of patentable claims asserted in litigation. Obtained a $5.9 million jury verdict against Samsung and settled favorably while appeal pending.

Software Rights Archive, LLC v. Facebook, Inc. (Fed. Cir., PTAB, & N.D. Cal.)

Represented Software Rights Archive in enforcement of patents relating to internet search technology and algorithms resulting in multiple favorable settlements; PTAB issued favorable final written decision in inter partes review proceeding affirming validity of infringed claims that was overturned on appeal in a 2-1 decision.

In re Dental Supplies Antitrust Litigation (E.D.N.Y.)

Represented plaintiff class of dental practices and laboratories against the three largest dental supply and equipment distributors in the United States, alleging the distributors fixed price margins, pressured manufacturers to boycott competitors, and agreed not to poach each other's employees. District court approved cash settlement of $80 million on behalf of class members.

Biochemistry and Protein Engineering, Confidential Matter (W.D. Wis.)

Prior to joining the firm, Nicki served as part of a team that defended one of world's largest chemical companies in a patent infringement case relating to genetically engineered enzymes used to make fuel ethanol. The trial court invalidated the patent for lack of written description. Ruling upheld on appeal.

Internet Search and Algorithms, Confidential Matter (E.D. Tex.)

Prior to joining the firm, Nicki served as part of the trial team that represented a large research university and its exclusive licensee in a patent infringement suit against a Fortune 50 computerized search company. Case settled favorably after jury selection.

Biotechnology Tools, Confidential Matter (AAA Arbitration)

Prior to joining the firm, Nicki co-authored the winning baseball-style arbitration brief on behalf of a global biotechnology tools company in a $100 million AAA arbitration over earnout provisions in a merger agreement and attained a complete defense award.

Trade Secrets, Confidential Matter (Tex. Dist.—Harris County)

Prior to joining the firm, Nicki co-led representation of an international oilfield services company in connection with a former employee's theft of trade secrets; attained a temporary restraining order, favorable settlement, and assignment of patent rights.