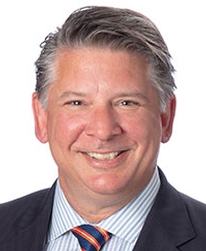 PRACTICE AREAS
Patent Litigation
Inter Partes Review
Appellate
EDUCATION
The University of Texas School of Law (J.D., with honors, 1994).
Rice University (B.S. in Electrical Engineering and B.A. in Philosophy, 1991).
LICENSES & ADMISSIONS
Licensed to practice in Texas
U.S. Court of Appeals for the Federal Circuit
U.S. District Courts for the Northern, Southern, Eastern, and Western Districts of Texas
U.S. District Court for the Eastern District of Wisconsin
Registered to practice before the United States Patent and Trademark Office
Affiliations
Council Member, State Bar of Texas IP Law Section
Past Chair, Intellectual Property Litigation Committee
Texas UT IP Journal Committee
Texas Bar Fellow
Austin Bar Association
Austin Intellectual Property Law Association
Board, Austin Rice Alliance for Technology and Entrepreneurship
American Intellectual Property Law Association
Texas Accountants and Lawyers for the Arts
Articles, Links and Details
CONTACT INFORMATION

V-Card
Mr. DiNovo litigates and tries complex patent litigation matters, with a focus on technology in the fields of electrical engineering, telecommunications and computer software.
In addition, he has extensive experience in drafting and negotiating license agreements and other technology-related contracts. Mr. DiNovo is a registered patent attorney and has also prosecuted patent applications in application and post-grant proceedings. His clients include primarily those in the high-tech electronics and computer industries.
Mr. DiNovo was selected as one of the top 50 lawyers in Central and West Texas Region in 2018. He has been listed in The Best Lawyers in America in the practice areas of Patent Litigation, Intellectual Property Litigation, and Patent Law. He has also been named a "Super Lawyer" from 2012-2023 and a "Texas Rising Star" from 2007-2009 in the area of Intellectual Property Litigation by Texas Super Lawyers and Texas Monthly Magazine. Mr. DiNovo served as Chair of the Intellectual Property Litigation Committee of the State Bar of Texas from 2010-2012.
Publications
Co-authored with Jay Ellwanger, Prof. Tracy Walters McCormack, and Meredith Fitzpatrick: "Ten Patent Litigation Questions for Texas District Court Judges," State Bar of Texas IP Litigation Committee (Spring 2009).
"The Empirical Impact of KSR," State Bar of Texas 2008 Intellectual Property Course.
Co-authored with Michael Smith: "The New Spindletop – the Patent Litigation Boom in the Eastern District of Texas," State Bar of Texas IP Litigation Committee (Winter 2006).
Co-authored "Post Trial Motions in Patent Cases," presented at the American Bar Association Section of Intellectual Property Law in 1995.
"Trademark Law – The Year in Review," presented at the 1993 annual meetings of the Intellectual Property Section of the State Bar of Texas.
Presentations
"Interplay Between Litigation and Reexam, "at the July 23, 2009 Advanced Patent Litigation Course of the State Bar of Texas
"Making the Most of Your Trade Secrets — Maximizing Your Trade Secrets Damage Award," at the March 2, 2007 Annual Meeting of the Intellectual Property Section of the State Bar of Texas.
"Picking up the Pieces: Litigating Software Patents in the 'New' New Economy," at the February 28, 2002 Annual University of Texas Intellectual Property Symposium.
"Special Issues Arising in Software Patent Litigation," presented at the 2000 Annual Intellectual Property Conference of the State Bar of Texas.